I had varied expectations from this place. Several Google searches prior to my arrival at Baiguney didn't reveal much info, even to the extent Google maps didn't bring this place up on the map either; but its there!!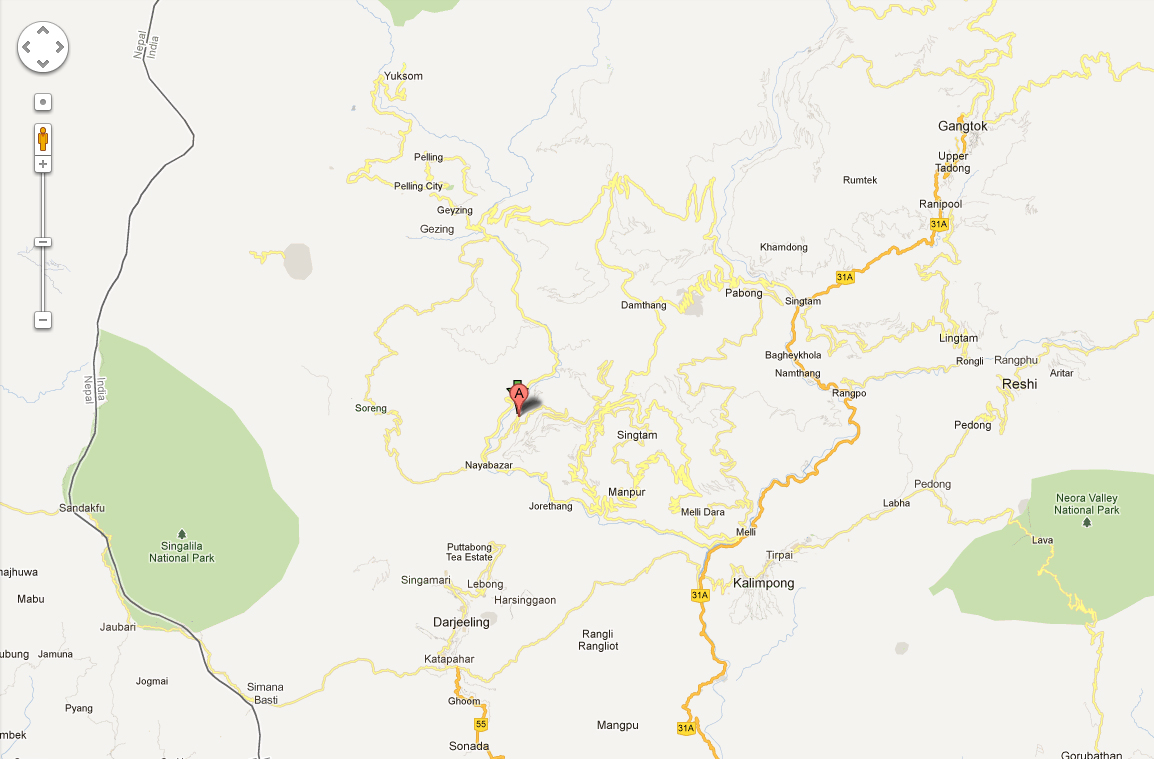 Expectations are a part of Human instinct, as for me upon hearing that I had to be in Baiguney over a Traveller's conference organised by Club Mahindra at their annual ConClay started to stir my imagination.
I have been to Sikkim before, Gangtok (the State capital) where the weather is very similar to that of Shillong (my 2nd home). Up in the Eastern Himalayas immediately brings a paradox. People informed me about the climate being warm, much like neighboring Siliguri, but I continued to think & expect otherwise.
Baiguney, situated in South Sikkim is at an altitude of just under 500 meters, yes its warm and humid during the onset of monsoons. The temperature was touching 30°C while I was there. North of Baiguney is another pretty place called Namchi, at 1700 meters the weather quickly changes as you slowly ascend climbing the steep mountain roads. The famous Siddhesvara Dham that attracts almost every tourist visiting South Sikkim is located in Namchi. On a clear day (sadly not in my case) the highest peak of India; The Kanchendzonga reveals itself in all its Glory!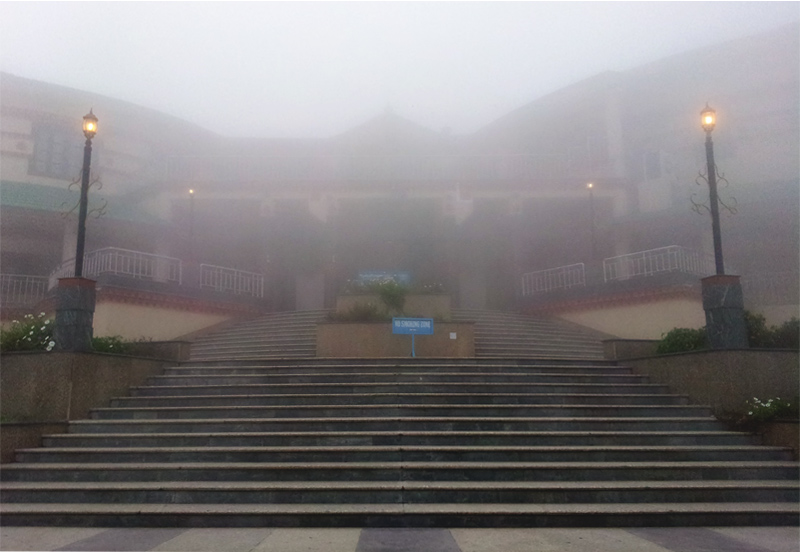 The Retreat by Zuri (as it originally was established) is now one of the 50 beautiful Club Mahindra resort at Baiguney. This resort offers comfortable and luxurious amenities, speaking of which I would imagine that is the standard Club Mahindra operates all their properties with.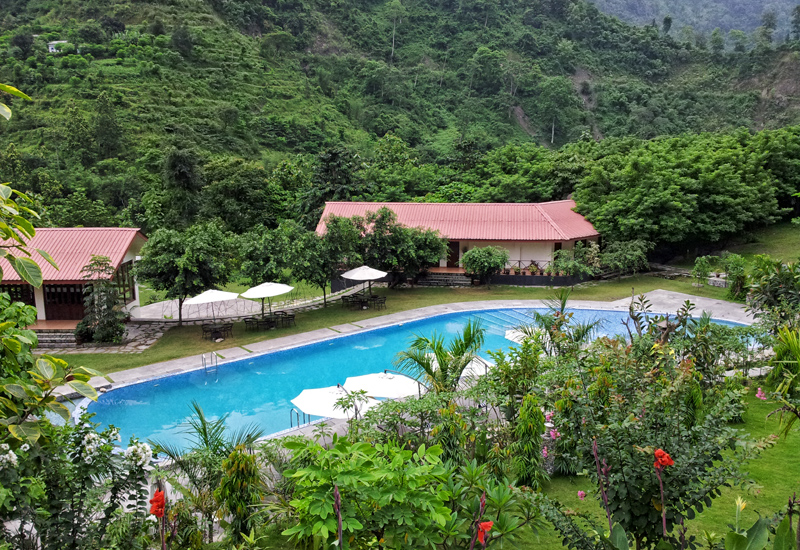 If a refreshing swim in the pool & the spa right next to it doesn't tickle your adventurous side, the Rangeet river is just a walk away.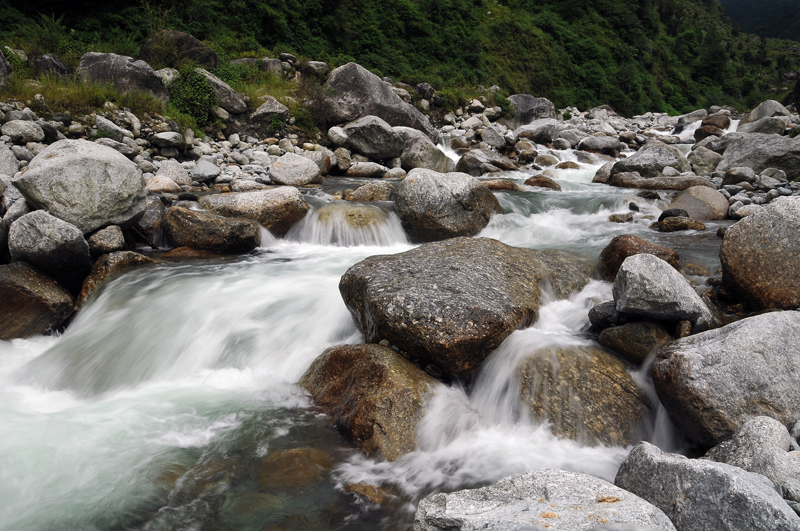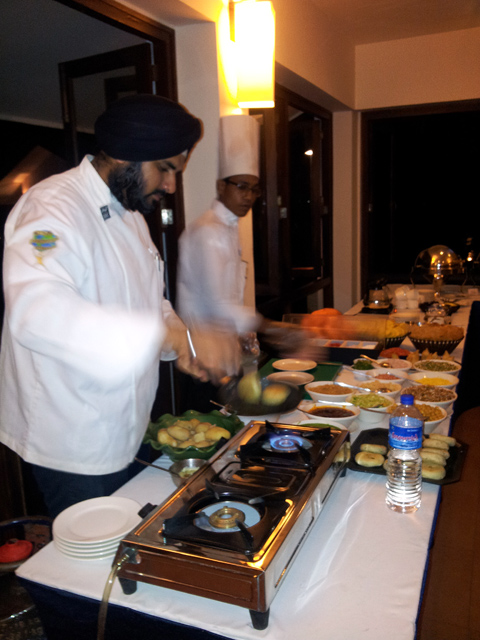 Whatever be your choice, after a nice refreshing dip pre or post a pampering visit to the Spa, Gagandeep the resort's chef is sure to satisfy your taste buds catering to your appetite.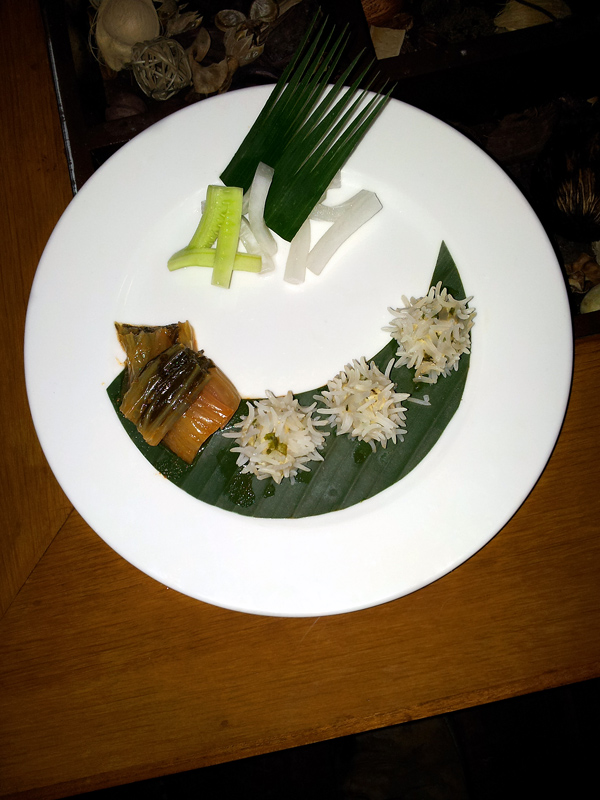 It doesn't just end here, with an bunch of fun filled outdoor & indoor activities to choose from and with the friendly staff sorting them out for you, you will always be running out of time.
For us, a few of the outdoor activities were pre-planned; a walk to the river, a village, trekking & drive up to Namchi.
A place so calm can only be thoroughly enjoyed on foot, interacting with locals along the way & experiencing their culture first hand.
Having ticked off a few activities by noon of the following day there, we decided to get to know each of the invitees of ConClay. The resort offers a cosy conference room, which opens up to a beautiful little garden & outdoor sitting.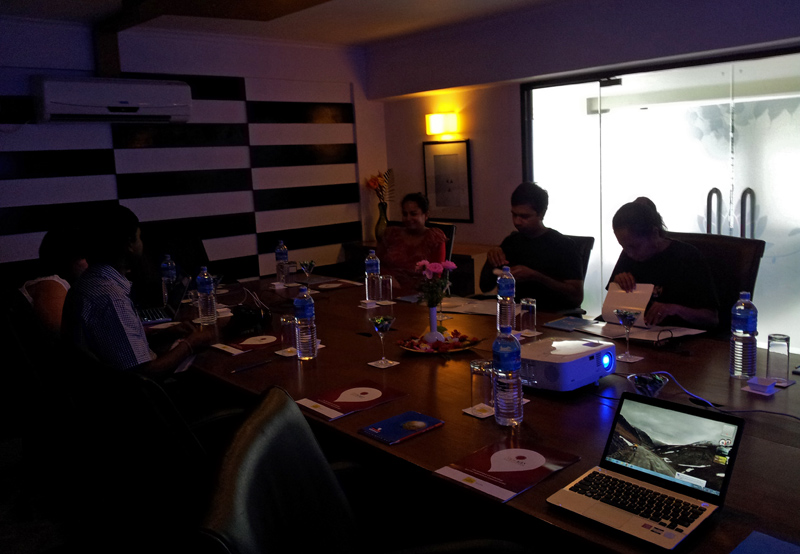 Amongst all of us in the room, we travelled through everyone's experiences. From Priya's awesome visit to the Antarctic to Mridula's commendable climb to Everest base camp, from Arun's travels across gorgeous Ladakh & Himachal to Rakhee's backpacking travels across Orissa. Monika had me going with images of savories & cup-cakes. To sum it all up I shared some of my images & experiences from travels across the North East.
Post the conference I was eager to photograph outdoors and went looking for subjects. I was amazed with the numerous species of insects along with some very pretty flowers I observed out in the garden.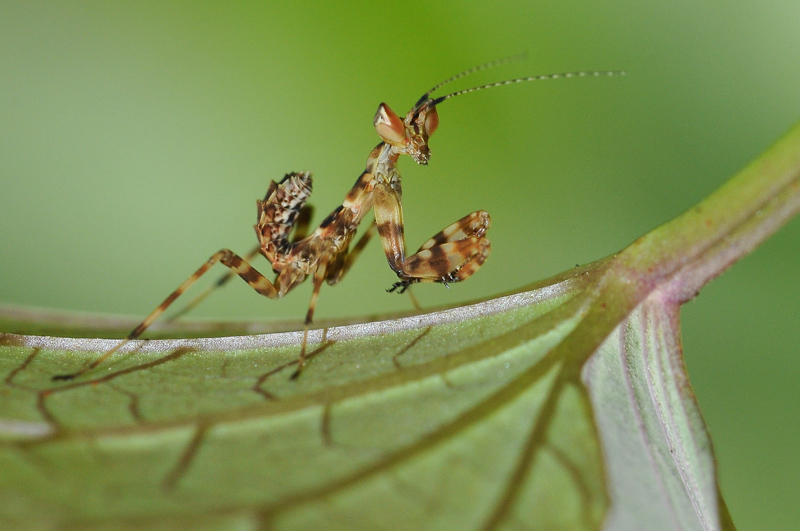 Soon after high tea in the evening, the resort staff organised a cultural evening for us. The dancers are school children from the nearby village & the resort promotes such activities to encourage youngsters to take an interest in extra-curricular activities.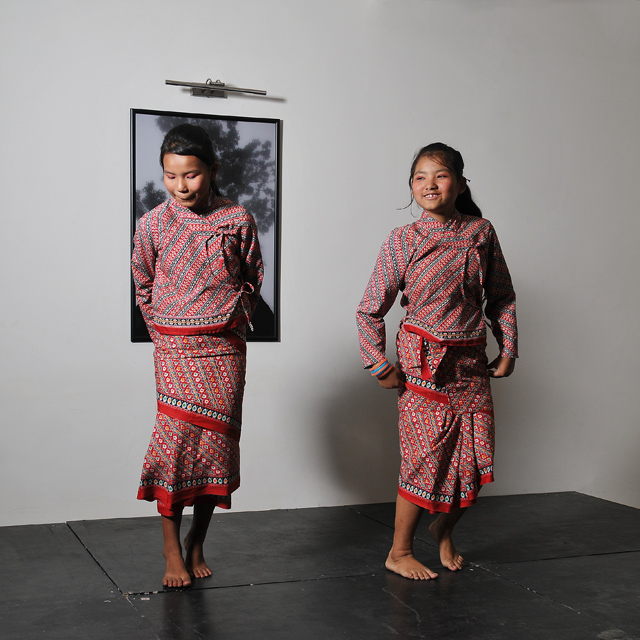 Following the beautiful cultural performance by the Nepali girls, I headed to the swimming pool to build an appetite and made a few images just before dinner.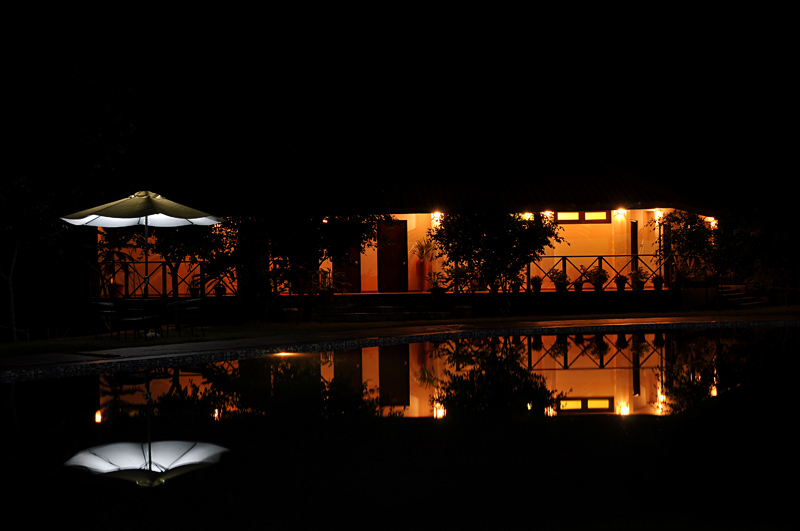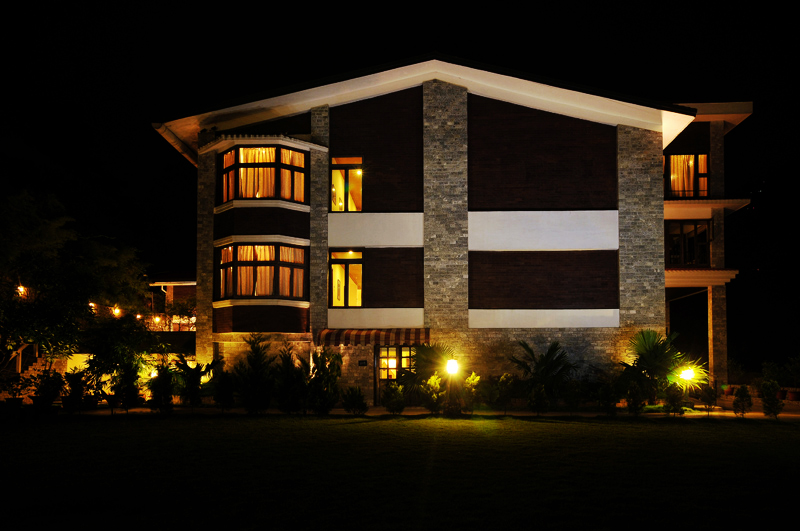 End to end it was a beautiful & busy getaway, the only thing lacking was a few more days…
More details found here: Factsheet
Cheers,
Vishal Sabharwal